Vinyasa Hatha Yoga Teacher Training
YOGA TEACHER TRAINING SPAIN
Yoga Alliance Certified Program, 200 - Deepen your practice and find your flow with us online AND in Spain! This 200Hr Vinyasa Teacher Training is a combination of online and in-person learning.

Vinyasa Hatha Yoga Teacher Training
YOGA TEACHER TRAINING SPAIN
Yoga Alliance Certified Program, 200 - Deepen your practice and find your flow with us online AND in Spain! This 200Hr Vinyasa Teacher Training is a combination of online and in-person learning.

Welcome, we are so glad you are here!
Our program in-depth study of yoga including history, philosophy, and lifestyle and will give you the tools and confidence you need to lead and create intelligently sequenced and beautifully themed yoga classes. Our training will support you as you journey towards the sacred seat of the teacher: become empowered with knowledge, find your unique voice, and explore what it means to honor the legacy while being a student and teacher of yoga in modern times.
Our Teacher Training Program is registered with Yoga Alliance and we are recognized as a 200Hr RYS (Registered Yoga School); upon completion of our program graduates may apply to Yoga Alliance to become a 200Hr RYT (Registered Yoga Teacher).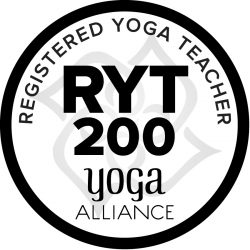 Note: this course is instructed in English only
PROGRAM OVERVIEW
YOGA PHILOSOPHY, LIFESTYLE, ETHICS
A. Yoga Teacher Ethics
B. The History Of Yoga
C. The Eight Limb Path
D. Yoga Philosophy & Lifestyle
ANATOMY & PHYSIOLOGY
A. Energy & Subtle Body Anatomy: Koshas, Chakras, Mudras
B. Functional Anatomy and Physiology
TECHNIQUES, TRAINING & PRACTICE
A. Pranayama
B. Asana Categories
C. Asana Lab
D. Sequencing Lab
E. Meditation & Mantra
TEACHING METHODOLOGY
A. The Business of Yoga
B. The Art & Craft of Teaching
C. The Journey of a Class
D. Yoga Teacher Self-Care
Hour by Hour
DAILY SCHEDULE EXAMPLE
16 DAY IMMERSION IN SPAIN (140hrs)
Pack your bags: you're going on an adventure!  These in-person hours will take place at Lucia Yoga's Nature Reserve Retreat Centre in Andalusia, Spain with teachers Melanie Caines & Maria Hillier.
You'll take up residence in the incredible Spanish countryside and immerse yourself in all things yoga (with lovely nature walks and cultural activities and excursions sprinkled in).  You can choose from single, double, or triple occupancy; all rooms in the retreat centre have their own private bathrooms.  Three meals are included (dinner only on Friday, November 3 and breakfast only on Sunday, November 19).
Friday, November 3

Friday, November 3
Arrival day! There will be one group pickup from Malaga and we will drive 2hrs to the retreat centre. We will begin our in-person learning that afternoon/evening.

November 4-18

November 4-18
Full days of learning, practice, & connection .

Sunday, November 19

Sunday, November 19
Departure day! After breakfast we will say our goodbyes and there will be one group drop-off in Malaga.
* Please note: all required reading, assignments, and online hours must be completed before the 16 day immersion in Spain.
For your training
FACULTY AND SCHOOL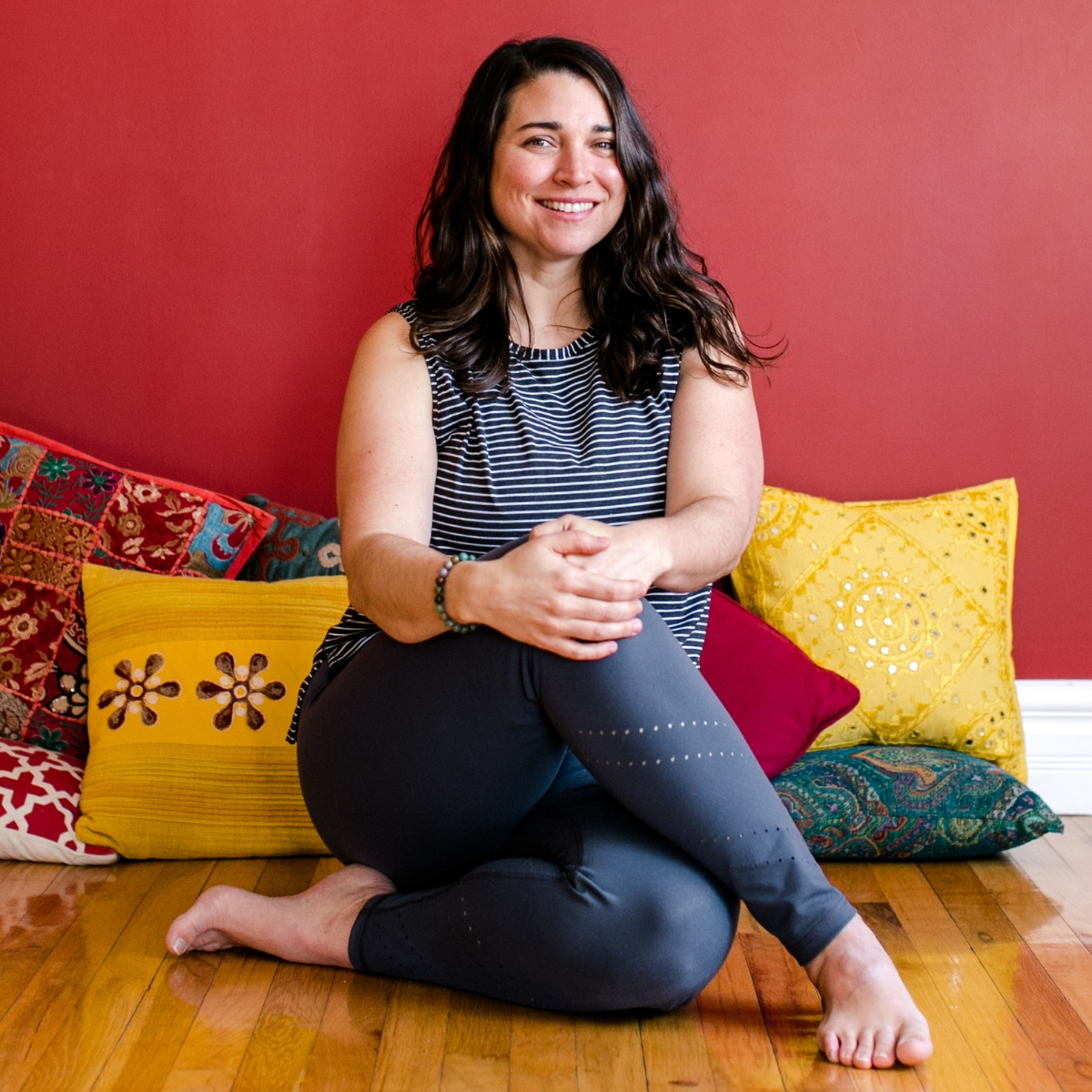 MARIA HILLIER
Program Co-Director
Maria is a certified Yoga teacher (RYT 500 hour and E-RYT 200 hour) with training in Hatha & Vinyasa, Yin, Restorative, Yoga Nidra and Chair Yoga
She is most at home on her mat leading classes that help her students thrive in everyday movement with self-compassion and self-acceptance at heart. She aims to teach mindful, inclusive and accessible yoga, infusing her classes with knowledge about our body's anatomy and unique variations.
She hopes that those who practice with her discover more about their body, breath, heart, and mind each time they come to the mat or chair and that with each practice, they welcome themselves with kindness, gentleness, curiosity and lots of love.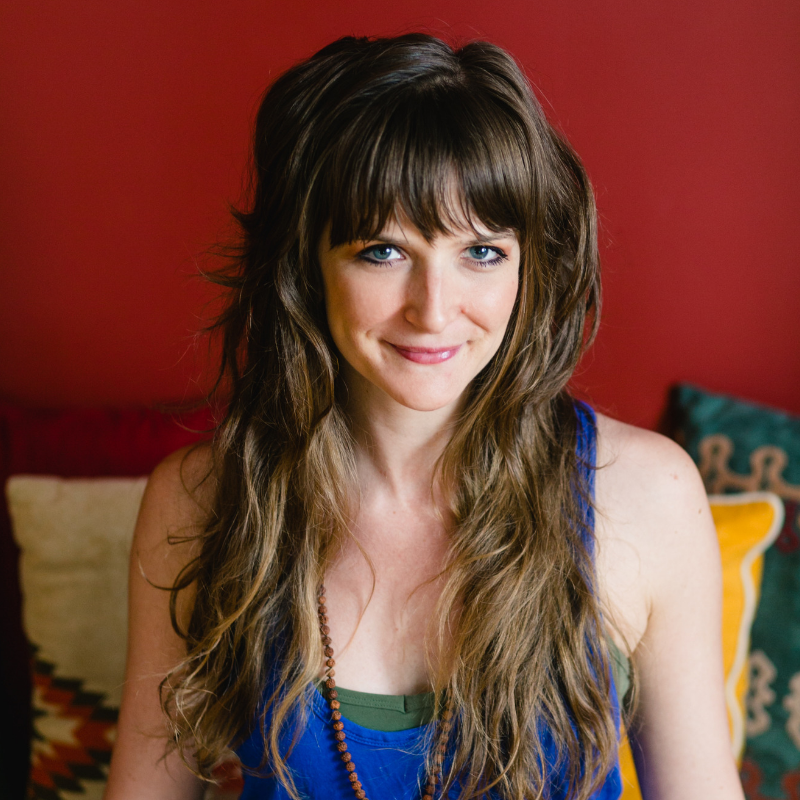 MELANIE CAINES
Program Director
Melanie Caines is a Certified Yoga Teacher and the owner/operator of Nova Yoga & Nova Retreats. She is passionate about helping people improve their physical and mental well-being and has a strong love of movement; she teaches multi-level Vinyasa (Flow) Yoga classes infused with spirit, laughter, sweat, and creativity. Melanie is a RYT-500 and a Yoga Medicine® Therapeutic Specialist; she completed her 500Hr Yoga Teacher Training with Tiffany Cruikshank and Yoga Medicine® and has completed the Mindful Trauma-Informed Yoga, Yoga For Athletes, Yoga Anatomy, Myofascial Release, Shoulder Anatomy: Disfunction + Application, Mental Health & Wellness, and Restorative Yoga/Nervous System modules.
Melanie was name one of the Top 100 Health Influencers in Canada in 2019, 2018, and 2017 by OptiMYz Magazine. She was nominated for the 2017 YWCA Women of Distinction Awards and the 2017 Canada Top 40 Under 40 Awards. She was named a finalist for the 2016 RBC Canadian Women Entrepreneur Awards and was named a finalist for the EY Entrepreneur Of The Year™ 2015 Awards. Melanie won the 2012 Start Up Business of the Year Award from NLOWE (Newfoundland and Labrador Organization of Women Entrepreneurs).

We are an all-encompassing, holistic yoga community dedicated to sharing the many joys of the practice with students from all walks of life. We support and respect each other and welcome diversity.
We employ gifted and knowledgeable teachers who are passionate about sharing their love of yoga with their students and one another. Intelligent, compassionate, and dependable, our teachers are dedicated to their own personal practice as well as committed to continuing their studies and furthering their knowledge. Every teacher offers their own unique teaching style and voice, allowing all students, from beginners to the advanced, to find the variety of classes to meet their individual needs.
We offer an inclusive environment, a welcoming space, a compassionate approach, and a wide range of classes and workshops taught by a highly skilled team of versatile teachers. A consistent yoga practice will leave students feeling rejuvenated, peaceful, strong, inspired, and open in heart, body and mind.
Immerse in the peace of nature, comfort and yoga in the mountains of Southern Spain.
LOCATION INFORMATION
Take the gift of relaxation on our nature and hiking yoga retreat. Where the Parque Natural of the Sierra de Grazalema rises from quiet rural byways like an apparition and the natural world takes over, find yourself enticed into wellbeing. Where great buttresses of rock silhouetted against the clouds soar above a forested landscape tinged with green, feel the vitality of this area even when the rest of Andalucía turns yellow under the Spanish sun. Deemed a Unesco Biosphere reserve since 1977 this land is one of the best places to hike in Southern Spain.
The Sierra de Grazalema and whitewashed villages serve as the gateways to our Yoga Retreat Center which hosts some of Spain's prettiest mountain scenery. Our retreat center is settle in this picturesque land of diverse terrain with its narrow passes connecting the villages over high mountain ridges.
Being between the Mediterranean Sea and the Atlantic Ocean, this dynamic area is home to unique plants and animals and has a slightly tropical microclimate. On the same day there can be warm sunshine, clouds or rain and directly a return to warm sunshine. From fascinating historical stories of the surrounding whitewashed villages to Neolithic tombs, a visitor to this province can do yoga in the morning, explore serene hiking trails, cool off in one of the five outdoor swimming pools with views of the Sierra, taste local foods and finally sleep in luxury accommodations with the silence of the mountain.
The accommodations are rooms in villas with views of the mountain, air conditioners and heaters and there is wifi inside all the buildings.
Watch our Nature retreat center
A life change investment
TUITION & INCLUSIONS
3 - 19 November, 2023
Life has brought you to this very place. Are you ready??
REGISTRATION
We understand that this is a big commitment and investment. Please reach out if you have any questions or uncertainties; we are here to support you! If you'd like to arrange a Skype meeting, we'd love to "meet" you and talk more about the program!