Vinyasa Hatha Yoga Teacher Training
YOGA TEACHER TRAINING SPAIN
Yoga Alliance Certified Program, 200 - Hour Immersion: Deepen Understanding of yoga & learn to teach.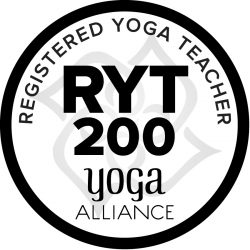 Vinyasa Hatha Yoga Teacher Training
YOGA TEACHER TRAINING SPAIN
Yoga Alliance Certified Program, 200 - Hour Immersion: Deepen Understanding of yoga & learn to teach.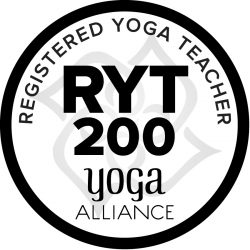 Welcome, we are so glad you are here!
Whether you aspire to teach yoga or simply enrich your own knowledge of the practice, our 200-hour Vinyasa Hatha Teacher Training is designed to give you the tools to develop your yoga practice and set your foundation as a teacher. We are a Yoga Alliance certified school, and deliver the highest standards of foundational yoga curriculum and teaching methodology that exceed the requirements. Upon your graduation, you will be recognized as a 200 hour certified yoga teacher.
Discover how profoundly the path of yoga enhances and expands your life. Through three weeks of in-depth study, you will learn intelligent and effective Vinyasa Flow and Hatha Yoga methodology to embody your practice and inspire others to do the same. Our program not only concentrates on the physical elements of yoga, but is also grounded in personal introspection to awaken more courage, authenticity, empathy, and compassion in your life.
The program will take place at the Lucia Yoga Retreat Center in Granada Spain, which is one of the world's most beautiful destinations. ALL of your meals and accommodations are provided in your tuition. You will have the space to fully immerse yourself into the practice of yoga. This is a lifelong journey; it is a never-ending process. We are here to support you on your path!
Quality of Education
You will receive organized curriculum and a 275+ page manual that dives into fundamental aspects of yoga such as anatomy, alignment, philosophy, the business of yoga, methods of teaching, and so much more! Your education is structured in a way that progresses intelligently, keeping your mind engaged and your body balanced throughout our time together. This training is a culmination of decades of study and practice, providing you with a thoughtful and inspiring program. Our aim is that you receive the most out of your experience!
Your Learning Environment
Students often times get lost in a sea of 30, 50, or upwards of 100 other participants within a single yoga training. It is our standard that we work with smaller groups to give you more individual attention. We are fully present to support you throughout this program, as well as provide mentorship after the training ends. You will receive a powerful education in an atmosphere that is light-hearted and fun. Be prepared to play, have fits of laughter, and learn far more about yoga and yourself than you ever expected!
Our Commitment to You
The passion we feel for sharing this amazing practice stems from having yoga as the foundation of our lives. We truly care about your education and experience. It is our intention for this program to unlock your individual potential and connect you with an international community of likeminded people. It has been a privilege for us to train students from all around the world. We feel compelled to share the lineage of this practice, as we've received it from our teachers. Taking a program like this is a big leap of faith. We honor and respect your commitment by delivering a high quality training. We are excited to cross paths with you! Come join us!
The Immersion Experience
Immersions are one of our favorite ways to offer yoga teacher trainings. This consolidated format creates a dedicated and thrilling environment that allows all of us to become fully enveloped by the practice. The intensive structure also helps eliminate distractions so you can funnel all of your energy into your studies of yoga. One of the biggest gifts of the immersion experience are the powerful interpersonal bonds built within our global community. It is incredible to witness people from all walks of life come together to share meals, practice, learn, and generate lifelong connections. This international training is truly a once-in-a- lifetime experience. Why not immerse yourself into the depths of this incredible practice and spend three weeks soaking in the beauty of Granada Spain?
Past Students' Testimonials
TESTIMONIALS
Have you ever wondered what it's really like to take yoga teacher training? Don't just take it from us! Listen to the testimonials and see footage of past students of our 200 hour teacher training program - no one tells the story of this experience better than them! These testimonials give you a direct look into what teacher training is like. Get to know us through the eyes of our students.
Note: this course is instructed in English only
PROGRAM OVERVIEW
Daily Vinaysa Flow and Hatha based yoga classes
Pranayama (yogic breathing practices)
Meditation - various techniques
History of yoga
Hands-on assisting & adjustments
Eight Limb Path of Yoga
Yamas & Niyamas: ethical & personal observances
Kleshas: how to recognize & alleviate our suffering
Alignment principles
Functional yoga anatomy
Experience restorative & yoga nidra practices
Bhakti Yoga: chanting, basic Sanskrit, and sound
Yoga teaching methodology
Intelligent sequencing
Create dynamic/accessible yoga classes
Accessible yoga practices: modifications & props
Apply precise cueing methods
Develop the power of your voice
How to yogic teachings + share your story with others
Categories of postures: forward bends, backbends, twists, arm balances, and inversions
Creating a personal vision + goal setting
Business of yoga
Ethics of yoga
Hour by Hour
DAILY SCHEDULE EXAMPLE
5:30 - 8:30 am
Meditation, Pranayama, & Asana Practice.

8:30 - 10:00 am
Breakfast.

9:30 - 1:30 pm
Theory & Practicum.

1:30- 3:00 pm
Lunch.

3:30 - 6:30 pm
Theory & Practicum.

7:00 pm
Dinner.
* There will be occasional evening sessions. We have also built in 2 half days + 1 full day off to maintain a balanced schedule.
You can utilize these times to explore the beauty and culture of Granada, as well as enjoy rest and relaxation.
For your training
FACULTY AND SCHOOL
I left the corporate world behind in 2010 to share my love of yoga with others. I teach a dynamic and creative style of yoga that awakens strength and mobility through anatomy based movement principles. My classes weave in the spiritual aspect of the practice through chanting, meditation, and insightful offerings on yogic philosophy. I am deeply committed to my personal practice, which is the foundation of my teaching. I continually study various styles of yoga & meditation around the world with an array of respected teachers. My deep passion for travel is brought to others through annual retreats in international destinations.
I have been a teacher and a trainer for over a decade. My passion is to study and teach the art and science of breath, movement, and stillness. I strive to create a space where students can experience themselves fully. I believe that yoga can help shift our consciousness to a place of true integration. It is my intention to share yoga with precision, creativity, and authenticity. I thoroughly enjoy daily meditation, dynamic movement, and connecting with his community. You can spot me hanging out in my hometown of Sacramento California on my yoga mat or practicing martial arts.
from the strong desire to have a platform to share teachings of yoga across the globe. Roots to Wings Yoga is an official Registered Yoga School with the Yoga Alliance. They love creating communities of conscious people interested in gaining a deeper understanding of the many layers of yoga. Through various programs, trainings, and retreats, the aim is to provide a strong foundation in the function and application of the yoga practice (roots!), while allowing you freedom to explore the world and integrate these teachings into your life (wings!).​
Granada, Spiritual Magnetism
LOCATION INFORMATION
Spain is an intoxicating country, known for its diverse culture, stunning landscapes, and incredible food. The region of Andalucía is famous for its spectacular snow-capped mountain ranges, historical monuments, and high-spirited people who exude warmth and hospitality.
THE AREA AND ACCOMMODATIONS
This area is a simmering blend of diversity - the result of hundreds of years of conquests, invasions, and settlements. In modern times, that translates into an exotic, mysterious, and awe-inspiring mix of Arabic, Persian, Jewish, Moor, African, and European influences. Granada has it all: the beautiful countryside, sunny Mediterranean beaches nearby, Turkish baths, Moroccan bazaars, flamenco, and tapas - oh my! On your days off you could do any of these extra activities (at an extra cost) organized by Lucia Yoga
Full board is included! There are no surprises or extra charges for your training. We will be staying in a charming Spanish property located in a small village of just 100 people. All rooms are hotel-style accommodations with in-room air conditioning/heating, wi-fi, ensuite bathrooms, comfortable mattresses, and twice a week cleaning services. There are two different room types: private room and sharing room.
The rooms are traditional Andalusian architecture, with a central open courtyard and close proximity to the dining area, pool, and yoga space. We will practice in the stunning yoga shala overlooking the Sierra Elvira Mountains with sounds of nature in the background. The shala is fully equipped with yoga mats, blocks, blankets, meditation pillows, bolsters, and straps.
Three consciously prepared vegetarian meals will be made for you daily, allowing you to savor produce sourced locally and from the eco garden located directly on the retreat property. The food prepared for you is well organized to make sure you have all the nutrients you need during your training to make you feel stronger, lighter and healthier.
In addition to serving delicious quality food, we adapt to all intolerances. Inform us of your specific needs, and we will make sure you have options that are safe for you.
RETREAT CENTER AND TRAVEL DETAILS
Our retreat property is located in Pinos Puente, Granada. Nestled in the Sierra Elvira mountain range, this rural, tranquil setting in Southern Spain is the ideal environment for our three weeks together. The grounds feature a seasonal swimming pool, terraces, beautiful gardens, and large green spaces that are perfect for walking or hiking. Immerse yourself in the peace of this stunning countryside setting!
The retreat center is located 20 min from the Granada airport, which is where we recommend you fly into. Participants outside of Spain/Europe will likely benefit from booking an international flight to Barcelona + a short domestic flight to Granada.
​
The property is also 1h15m from Malaga airport or 2.5 hours from Sevilla, from which you can get to Granada via train or bus. The group transfers will be provided between Granada and our property at set times. We will advise you of further details about booking flights once we've accepted your application. Please do NOT book flights until then.
A life change investment
TUITION & INCLUSIONS
1 - 21 November 2021
Single Occupancy Supplement: add 400€ to any of the above rates.
​
If you would like shared occupancy and do not have a roommate, we will make efforts to pair you with another student. Please note that if there is not another student to pair you with, you will be placed in a single occupancy room at that rate. Why not invite a friend to join you?!
An 800€ deposit payment is due at the time of your application. This amount applies to your tuition. Once we receive your application, we will email you details for submitting your deposit. Your application will be reviewed once we receive your 800€ deposit. If your application is not accepted, the deposit will be fully refunded. The remaining balance of your tuition can be divided into 2 payments, due 90 days and 60 days prior to the start of training. Alternative payment plan options available, please contact us below to inquire.
Life has brought you to this very place. Are you ready??
REGISTRATION
Receive our Course Brochure for full details!
SUBSCRIBE